I'll send you the CHARTER ISSUE of my new magazine along with my promise that it will make you a better, smarter, more accomplished cook — right from page one.
GET THE CHARTER ISSUE
Dear Home Cook:
You know me. I'm the guy with the bowtie, the one from Vermont, who founded Cook's Magazine back in 1980.
I have good news. I have just launched a new cooking magazine, Christopher Kimball's Milk Street Magazine, with a powerful promise:
I'll show you a whole new approach to cooking that's both SIMPLER and BETTER.
I call it The new home cooking and you're invited to join me in this new culinary adventure by accepting the charter issue, risk-free.
GET THE CHARTER ISSUE
The world is jam-packed with better ways to cook. So why should we continue doing things in the kitchen that made sense for the 19th century, but not the 21st? Who needs perfectly diced onions unless you work in a classic French restaurant? Why seed tomatoes, or reduce stock? Why not mix and match — sweet and sour, rich and acidic, spicy and cooling, crunchy and creamy — instead of cooking everything down to one flavor, one texture?
And why should our cooking be limited to 13 spices (the northern European influence) when the Ottoman Empire had 88 spices in their repertoire? Every culture from China to Morocco, from South America to Thailand, contains culinary secrets that produce FRESHER, SMARTER, and BOLDER foods with BIGGER FLAVORS.
But what's a home cook to do — assemble a United Nations of cookbooks, trying this and that to find what works and what doesn't? Here's the solution: Milk Street Magazine travels the world to discover the very best ideas, testing new recipes and techniques in our kitchen. Then we deliver these foolproof methods to you so that you can become a better, more accomplished cook almost overnight.
This lively new home cooking is neither ethnic nor complicated. There are no long lists of hard-to-find ingredients, strange cookware, or all-day methods. (No need for a tortilla press or tagine pot.) At its heart, this cooking is both simple and smart from all-new approaches to American dishes such as Scrambled Eggs (EVOO instead of butter makes ultra-fluffy eggs) to fresh ideas for French Carrot Salad or a Sichuan Chicken Noodle Soup.
The new home cooking will bring home a world of new recipes, new flavors, new techniques to build on. These bold foods rely less on heat and more on the ingredients. Let the spices do the work for you — a secret long known in Turkey, Jerusalem, and Sichuan province. We'll take the fear out of using whole handfuls of herbs, and combining spices in ways you've never thought about. Bigger flavors are showing up in restaurants. Now I'll teach you how to bring them home.
GET THE CHARTER ISSUE
Let's explore this fresh, exciting new approach to cooking that's full of surprises and really fun to do at home. It's a lot more interesting, and inherently healthy. And I'll be with you every step of the way. All you have to do is request your free charter issue of Milk Street Magazine. The charter issue will show you how to...
MAKE STEWS WITH HALF THE WORK: Let the oven and spices do the work. No more sautéing meat in batches. No more soggy vegetables.
RETHINK GARLIC BREAD. This yeast bread from Ukraine is light, fluffy, and rich in garlic flavor.
COOK PASTA IN ITS OWN SAUCE: Sicily has a rich tradition of cooking pasta in small amounts of broth. Why not try that with a simple skillet tomato sauce?
TRANSFORM FLOURLESS CHOCOLATE CAKE into something rich, gooey, and very grown up. Macerate prunes in brandy, puree them, and fold into the batter before baking.
CHAR VEGETABLES IN A CAST IRON SKILLET: Quickly char Brussels sprouts in a hot cast iron skillet with honey, garlic, lemon juice, and chili flakes.
REVOLUTIONIZE MARINADES. They don't penetrate more than 1/4" into meats, but you can cover meat with an oil/vinegar mixture so it can safely rest (no oxygen) and develop flavor and texture through enzymatic activity.
Why do we call it Milk Street Magazine? Well, our new kitchen is at 177 Milk Street in downtown Boston. You can take classes at our Milk Street Cooking School. You can watch us film our new TV show there. Or you can just stop by for a quick tour.
And right now you can join us by taking the charter issue risk-free.
GET THE CHARTER ISSUE
With 35 years of kitchen experience, I know how to deliver recipes that really work. The first step to becoming a great cook is to use recipes that have been tested with the home cook in mind so that you are guaranteed of success in the kitchen, even when you are making a recipe the very first time.
We have also developed an all-new way to teach cooking. Milk Street Magazine can help you understand the principles of cooking so you can improvise at the stove. Which spice combinations are the most powerful? What are the best techniques for developing flavor? Which cooking techniques work best with which ingredients? How can you layer flavors from a rich foundation to bass notes to flavor enhancers to perk up a dish before serving?
We also have an all-new repertoire of techniques to transform your cooking. Use salted, not unsalted butter, for stovetop cooking. We prefer whole garlic cloves to minced garlic for a milder, more subtle flavor. (Real Italian chefs use this ingredient sparingly.) And we show you how to make refrigerator salsas that last for months and can be used last-minute to dress up everything from grilled chicken or vegetables to a simple piece of fish.
Our experts take a fresh, investigative look at the best ways to use cookware, tools, and gadgets.
THE BEST WAY TO MAKE COFFEE. Should you rinse the grounds first? French Press versus Drip? What about the old-fashioned percolator or Melitta?
CLEAVER VS CHEF'S KNIFE. Is the standard 8-inch chef's knife really the best go-to cutting tool in the kitchen? (Especially if it's dull as it is in most home kitchens!) What about $9 Chinese stainless steel cleavers and cleaver-style vegetable slicers?
DOES BASTING WORK? Some food scientists say it keeps the roast's exterior cooler by wetting it, while others say it just ruins the outer skin or crust. Who's right?
NEW PRODUCT REALITY CHECK. Are the new top-of-the-line induction cooktops from Gaggenau and Thermador finally as good as gas? Are the new, less expensive sous-vide machines really worth the money and storage space?
CAN YOU MAKE A CARBON-STEEL SKILLET 100% NON-STICK? I prefer carbon-steel to non-stick skillets. (Where does all that chemical coating go when it gets scraped off?) But is there a way to season carbon-steel so it is as good as the commercial non-stick skillet? The manufacturer's instructions just don't do the trick.
To go from a good cook to a great, innovative cook, just click below and we will send you a free copy of the charter issue of Milk Street Magazine, the new cooking magazine from me, Christopher Kimball.
GET THE CHARTER ISSUE
Milk Street Magazine covers a lot more than recipes. Each issue offers no-nonsense cookbook reviews (with our favorite sample recipes), cocktail recipes, interviews with experts on everything from wine fraud (over $500 million in fake wines sold in the last ten years) to how to produce 42 liters of whipped egg whites using just two eggs!
We do not take any advertising. Not in our magazine; not on our website. Not anywhere. Not ever.
Let me get personal. Milk Street Magazine is the dream of a lifetime. It is the culmination of my 35 years of experience. I have created this new magazine for you, to help change how you cook so that you can cook better food more easily.
Join me today and let's start cooking the new, 21st century way. Click now to get your free charter issue of Milk Street Magazine. It will open up a whole new world of easier, fresher, simpler cooking.
Let's do our best work together. Let's have some fun in the kitchen. And let's become smarter, better cooks. Anyone can become a really good home cook. All you have to do is start your subscription to Milk Street Magazine today.
GET THE CHARTER ISSUE
Best,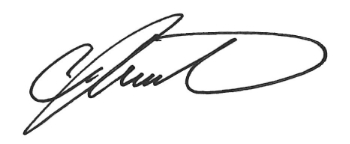 Chris Kimball
P.S. My dream has always been to teach folks how to cook. I promise that Milk Street Magazine will change the way you cook forever. But there can only be one charter issue, and chances are it will become a collector's item pretty quickly. A copy is yours without obligation when you click now.
GET THE CHARTER ISSUE